Shopping Cart
Your Cart is Empty
There was an error with PayPal
Click here to try again
Thank you for your business!
You should be receiving an order confirmation from Paypal shortly.
Exit Shopping Cart
By nature I guess I'm what you would call an optimistic person. Although I see myself as a realist optimist. You give me a situation and I'll give you the bright side. It's just ingrained in me. But I'm not going to lie sometimes it's even hard for an optimistic person to be bright and shiny all the time when they are surrounded with so much negativity.
When I speak I talk about how important having a support system is. It's about the people th...
Read Full Post »
So I'm going to start this off with an apology. I was planning on putting this blog out Jan 1st and here we are at Jan 23rd. But there are two things that made this delay happen. Even though it's true this is going to seem like an excuse but I have been SUPER busy with work. I work in a real estate office and the first of the year things get kind of crazy. But when I wasn't working there I was working on speaking. Booking/hopefully booking some events (if you would like me to come a...
Read Full Post »
A new year usually means new beginnings. We set goals for ourselves and try to become better people. And there is nothing wrong with that at all. But if you're like me it's pretty much the same goals year after year. Eat better, get in shape, lose that extra weight, actually be on time to work, be better about posting on my blog, travel more and the list goes on and on. We start full force but by the middle of January we tend to revert back to our old ways and then get so mad at ourselve...
Read Full Post »
Christmas Traditions are all around us! Every family seems to have their own. Whether it's making gingerbread houses, baking Christmas cookies, going to the Pink Pig (if you live in Atlanta you know what I'm talking about), going to look at Christmas lights and this list could go on and on.
When my sister started dating my brother in law they started spending Christmas Eve with his family and Christmas Da...
Read Full Post »
| | |
| --- | --- |
| Posted by Mandy Young on September 26, 2018 at 11:35 AM | |
So about last night. Do you know those amazing videos on Facebook of the soilders coming home surprising their loved ones? You sit at your desk like a blubbering mess with your heart just so full of joy and appreciation that you just can't stand it? I know it's not just me....we all do it!
Well I got to be a part of that for real last night! A couple of years ago my family and I met Christian when he started workin...
Read Full Post »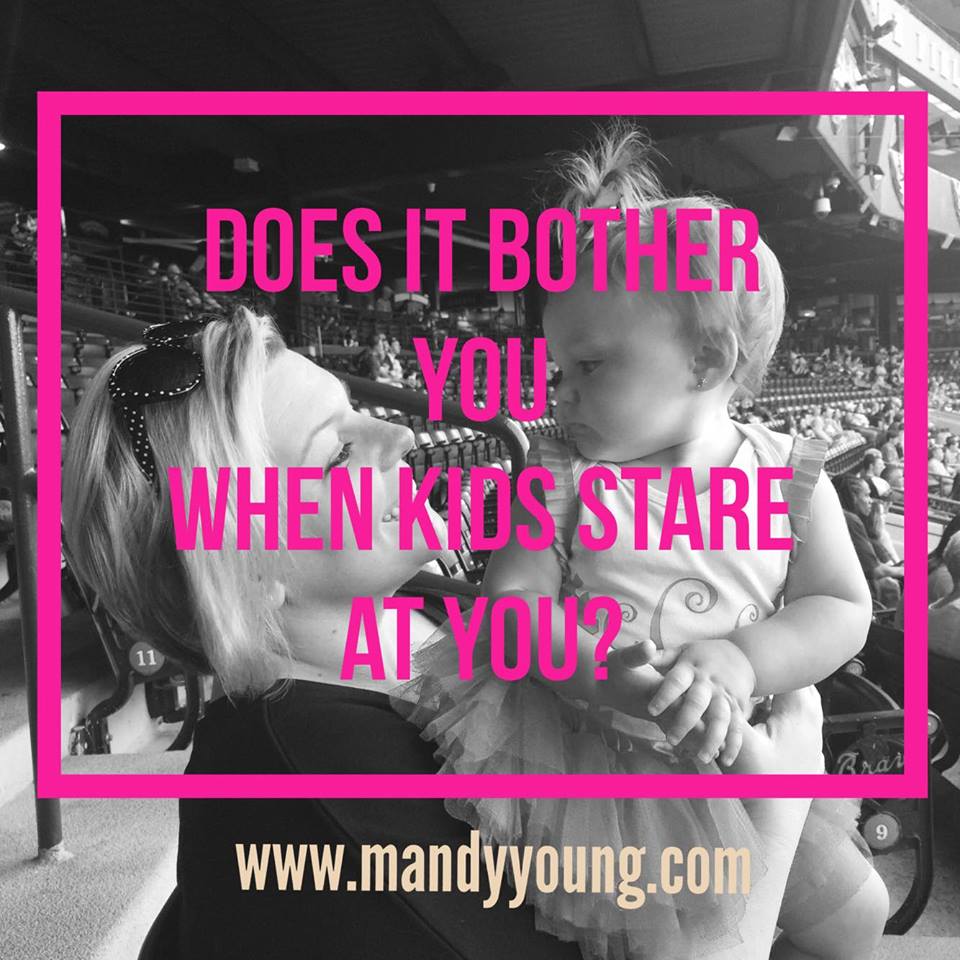 Honestly no it doesn't bother me when children stare, it can bother me when adults stare.  Let me explain.
I looooove kids reactions and then their parents reactions. It's one of my favorite things! Kids will all th...
Read Full Post »
Before I answer this question I'll answer another question first that some of you might be asking yourself. What is a phantom pain? Well according to Wikipedia is "Phantom limb pain is the feeling of pain in an absent limb or a portion of a limb." It's basically when nerve endings have been cut and then they try to grow back together but they can't. Studies show that phantom pains are more frequent right after amputation and go away in most cases, but everyone is different.
Read Full Post »
So I have decided that I want to start answering the questions that I get asked all the time and I'm going to start answering them on my blog!  So if you have a question send them my way!!  So let's start!
Of course I had to answer this one first!!! I get asked this all the time!! I remember one time I was doing an interview on the radio and the dj asked me if I had a dumpster in my backyard just filled with left shoes, and wh...
Read Full Post »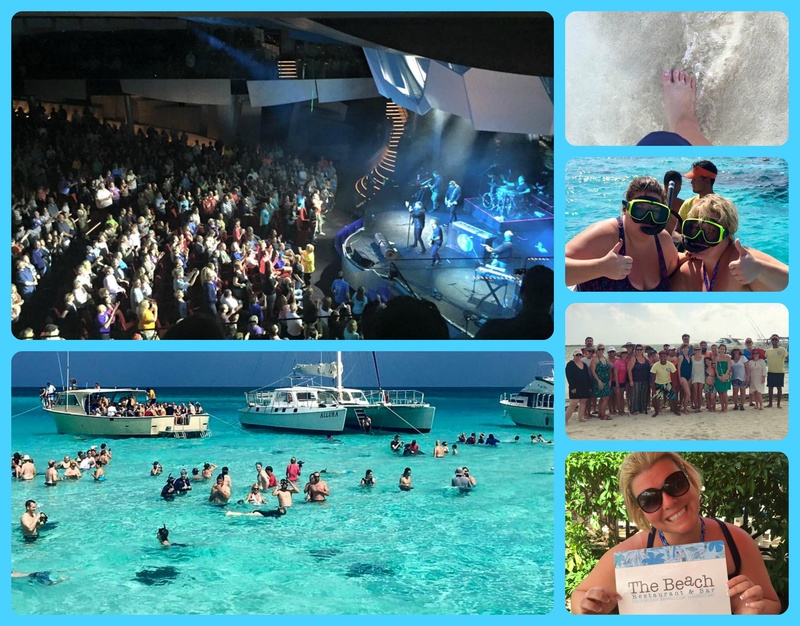 Can I tell you about one of the best weeks of my life? This past week I had the privilege of working for Premier Christian Cruises on their KLOVE Concert Cruise. I was given the opportunity to work for Premier a little over a year ago and this was my second time serving in hospitality on the KLOVE cruise. And let me tell you, I have nothing but ...
Read Full Post »
Y'all I can't even tell you how excited I am about this coming weekend! If you follow me on social media you might have seen that I am now a volunteer with the Make-A-Wish Foundation and this weekend I will be throwing my first wish reveal party! I will explain all of that next weekend after I throw the party so be on the lookout for that next week. I realized in all of this that in the past I've talked about how I was a "wish" child but I've never reall...
Read Full Post »
/