Shopping Cart
Your Cart is Empty
There was an error with PayPal
Click here to try again
Thank you for your business!
You should be receiving an order confirmation from Paypal shortly.
Exit Shopping Cart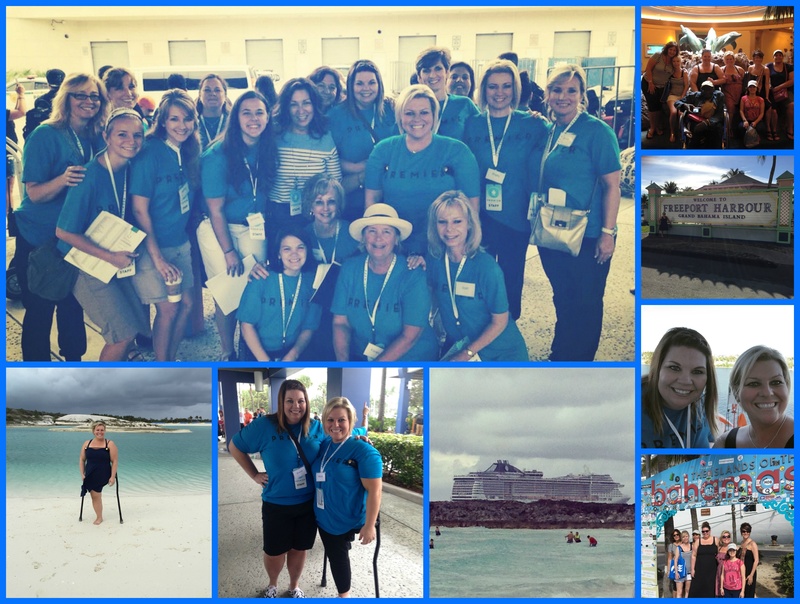 It's been a month since my Premier KLOVE cruise and I think I'm over my post cruise blues to finally
talk about it! It was such an awesome week! My friend Brandi and I were asked to be part of the
Premier Hospitality crew for the KLOVE Music Cruise sailing from Miami to the Bahamas and a private
island too!
After our meeting and instructions, our first job started right away! We welcomed passengers as they
boarded the ship, answered questions, pointed them in the right direction of where they wanted to go
and even registered guests for next year's cruise!
Our week was spent on The MSC Divina. I had never cruised with this line before but it was great. The
Divina is only two years old and she's beautiful! MSC is an Italian cruise line offering a full course dining
room, an authentic pizzeria and gelato stand! And yes, I tried them all!
Our first day on board was mostly getting everyone acquainted to the Divina. You know, just trying to
figure out where to eat, sleep, buy merchandise and find the concert locations. By the time everyone
boarded it was time for early dinner or the first concert! Every night there were two concerts and two
dinner times. If you had early dinner you went to the later concert, if you had late dinner you went to
the early concert. Either way it was the same concert!
Our first night For King and Country and Building 429 performed. I had seen For King and Country at the
KLOVE awards this past summer and I loved them! Their performance was my favorite of the night so I
couldn't wait to see them again! They did not disappoint! Don't get me wrong Building 429 was great
but if you have a chance to see FKAC, go see them!
The next morning we docked in Freeport. Brandi and I got off the boat to visit the straw market to buy
little keepsakes for our families back home. What was supposed to be a rainy day ended up being
beautiful and sunny! After our time on land we decided to go back to the ship, find our friends and lay
out by the pool on the top deck. It was so enjoyable. But our time was cut short because we had to get
dressed for dinner and head to that night's concert. Colton Dixon and Casting Crowns were about to
take us to church! I tell you what those American Idol kids can sing; Colton rocked the house! Casting
Crowns is an all-time favorite group of mine too! Not only because they are amazing, but maybe
because I go to church with them and have just gotten to know them over the years. Later that night
registration opened for the 2016 KLOVE cruise! And The Blue Angels, our self-named group, were hard
at work booking rooms for next year!
Thursday we docked in Nassau, Bahamas. Some of the Blue Angels and I decided to take a water taxi
over to the Atlantis Resort. On our way we saw one of our cruisers in a wheelchair sitting by himself.
We asked if he wanted to join us for the day and he happily accepted. Little did poor Peter know that
we were going to push him all over kingdom come! He probably regretted accepting our invitation after
the first 10 minutes! But everyone really did have so much fun on our little adventure that day.
Once back on the Divina is was time for showers. Dinner and the nightly entertainment was just around
the corner. That night we saw Chris August (who I might have a little crush on) and Mandisa! It was a
little more of a chill night with Chris August, which honestly was very welcomed (I was exhausted!). But then we were jumping up and down and dancing with Mandisa. After Mandisa's concert, we stayed to
rock out with Sanctus Real. Who by the way were amazing!
Friday we dropped our anchor at Great Stirrup Kay, the cruise lines private island. It was so pretty. The
weather was a little windy and gray but we didn't care. We sat on the beach wrapped in towels because
it was a little chilly, but we didn't care, we were still on the beach! I walked down to the water's edge to
put my foot in the crystal blue ocean and right as my toes touched the water, a man's voice came
through a speaker telling us we had to clear the island and get back on our boat, a storm was coming in
and we had to leave early. Bummer! But once everyone was back on the boat, The Blue Angels went to
work booking next year's cruise!
Evening came and it was time for our last night of concerts! Music provided by Plumb and the
Newsboys! Wow! They were awesome!!! Then back to work we went for our last shift! After turning
in our walkie talkies we headed up to the pool deck to hear the bon voyage concert! It was sad to know
it was all coming to end!
I told you about the amazing concerts that our schedules allowed us to see, but we also had wonderful
speakers like Bob Goeff and Lysa Terkhurst who led devotionals. Singers Tim Timmons and Byron
Chambers were great, there was the amazing painter Jared Emerson, a meet and greet with Bob and
Larry from Veggie tales, people were baptized in the hot tub, couples got engaged, precious Make A
Wish families on board, and so much more!!
Next year is going to be awesome too!! The KLOVE Cruise will be on the MSC Divina again! Cruising
January 25-30, 2016 going to Montego Bay, Jamaica, Georgetown and the Cayman Islands. The lineup
for next year.....are you ready for this?!?! Chris Tomlin, Skillet, Matthew West, MercyMe, Crowder, Kari
Jobe, Sidewalk Prophets, Francesca Battistelli, Tenth Avenue North, Citizens Way, Danny Gokey, Moriah
Peters and Unspoken! It's going to be amazing! If you want more information on how to sail next year,
visit their website! www.klovecruise.com
Happy Sailing!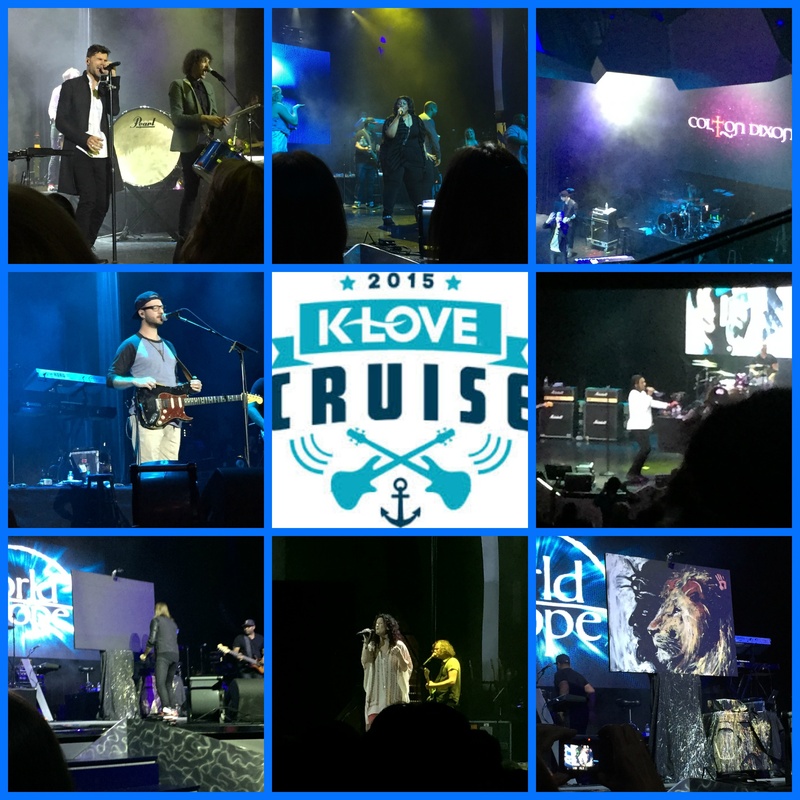 Categories: None

Comments are disabled.

0

/