Shopping Cart
Your Cart is Empty
There was an error with PayPal
Click here to try again
Thank you for your business!
You should be receiving an order confirmation from Paypal shortly.
Exit Shopping Cart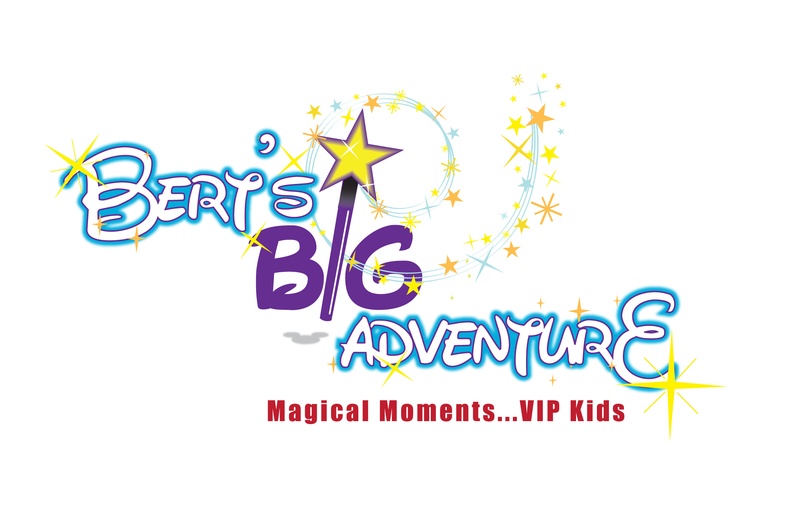 Are you looking to give back to a wonderful cause? Would you? Today I donated to one that touches my heart and I thought I would share it with you just in case you are looking like me.
I'm not sure if you know this about me but I was a "wish" kid when I was younger. So you might be asking yourself, what is a wish kid? Well, let me explain. There are some wonderful organizations that grant wishes for children with life threatening medical conditions. My wish was granted after I lost my leg. What was my wish you ask? Well that's for another blog because this one isn't about me! hehe
Needless to say these types of organizations have a special place in my heart.

There is a radio station here in Atlanta, Q100, and one week a year while listening to them I am guaranteed to cry. Bert Weiss (Q100's morning show DJ) started his non-profit in 2002 called Bert's Big Adventure. This is an all-expenses-paid, five-day trip to Walt Disney World® for children with chronic and terminal illnesses and their families. They have no idea how amazing their week is going to be! See more at: http://bertsbigadventure.org/about-us/our-mission/#sthash.dVitWxRq.dpuf

Hearing the children's stories and knowing the life they live (because I once lived it too) brings me to tears. When you're a sick child (or the family of a sick child) you don't get vacations. You see hospital rooms, doctor offices and treatment facilities. Even when you aren't in one of those places you normally don't have the money to go on vacation because of medical bills. Families dream of making their sick and sometimes dying child's wish come true. To make them happy and feel like a normal kid even if it's only for one day. That's why organizations like Bert's Big Adventure and other wish foundations are so important. Plus with Bert's Big Adventure families get to meet other families who are going through similar things and that gives them a bond. These children get to make new friends who can relate to what the other one is going through. Plus they get to have the time of their little lives at the happiest place on earth!

This week happens to be Bert's Big Adventure week! I can imagine all the fun the families are having! Even though their stories make me cry, they bring a smile to my face and heart too! I noticed through Twitter that they are looking for donations and I couldn't help but give. You can make a donation too! My heart strings were being pulled and there was no way I could say no. And before you ask, no I am not a spokesperson for this organization, nor did they grant my wish. I just wanted to share a cause with you that I feel is worthy of your donation. Maybe you're looking for somewhere to donate or you hadn't even thought about it, either way, Bert's Big Adventure is worth you taking a look at!

Thank you to Bert Weiss, the morning crew and the volunteers that have been part of Bert's Big Adventure. You are doing something so awesome for these children and their families. It's a memory they will hold tight for the rest of their lives. My wish was 25 years ago and I remember everything about it! You're doing a wonderful thing and I pray that it continues for many years to come!

If you would like to make a donation please visit: http://bertsbigadventure.org/support-us/donate/




Categories: None

Comments are disabled.

0

/